USDA Regional Food Business Centers Program
Deadline Extended Until December 15, 2022
The new application deadline is December 15, 2022 at 11:59 pm ET.
Updated 11/18/2022 – Changes to the RFA include an: Expanded Narrative Guide in response to questions, New Key Partner Budget Form, and Spanish and Hmong RFAs and FAQs. Please review the How To Apply page for more information. Office Hours are held every Wednesday at 4:00pm ET. Register for office hours.
The USDA Regional Food Business Centers will support a more resilient, diverse, and competitive food system. These Regional Food Centers will support producers by providing localized assistance to access local and regional supply chains, including linking producers to wholesalers and distributors. They will provide technical assistance needed to access new markets, access to federal, state, and local resources, and will assist small- and mid-sized producers in overcoming barriers to market access, with a focus on underserved farmers, ranchers, and food businesses. No match is required.
USDA Regional Food Business Centers will have three main responsibilities:
Coordination – The Regional Food Centers will act as regional hubs coordinating across geographic areas with USDA, other federal, state, and tribal agencies with relevant resources, regional commissions, stakeholders, and the other Regional Food Centers. They will engage with stakeholders and partners to develop and implement strategic and funding plans for serving the region through technical assistance and capacity building. They will conduct outreach to underserved communities and businesses.
Technical Assistance – The Regional Food Centers will provide direct business technical assistance to small- and mid-sized food and farm businesses (producers, processors, aggregators, distributors, and other businesses within the food supply chain) and food value and supply chain coordination. Each Regional Food Center will identify priority areas for technical assistance (e.g., aggregation/distribution, specialty crop processing for institutions) for the region it plans to serve.
Capacity Building – The Regional Food Centers will provide financial assistance through business builder subawards up to $100,000 to support projects focused on regional needs and businesses that are working towards expansion and other investment. These subawards may support staff time, business planning activities, software implementation, the purchase of special purpose equipment, such as food safety, processing and packaging equipment, and value chain coordination, and other expenses associated as outlined in the RFA.
If you have questions after reviewing the RFA, contact us at RegionalFoodCenters@usda.gov
Additional Information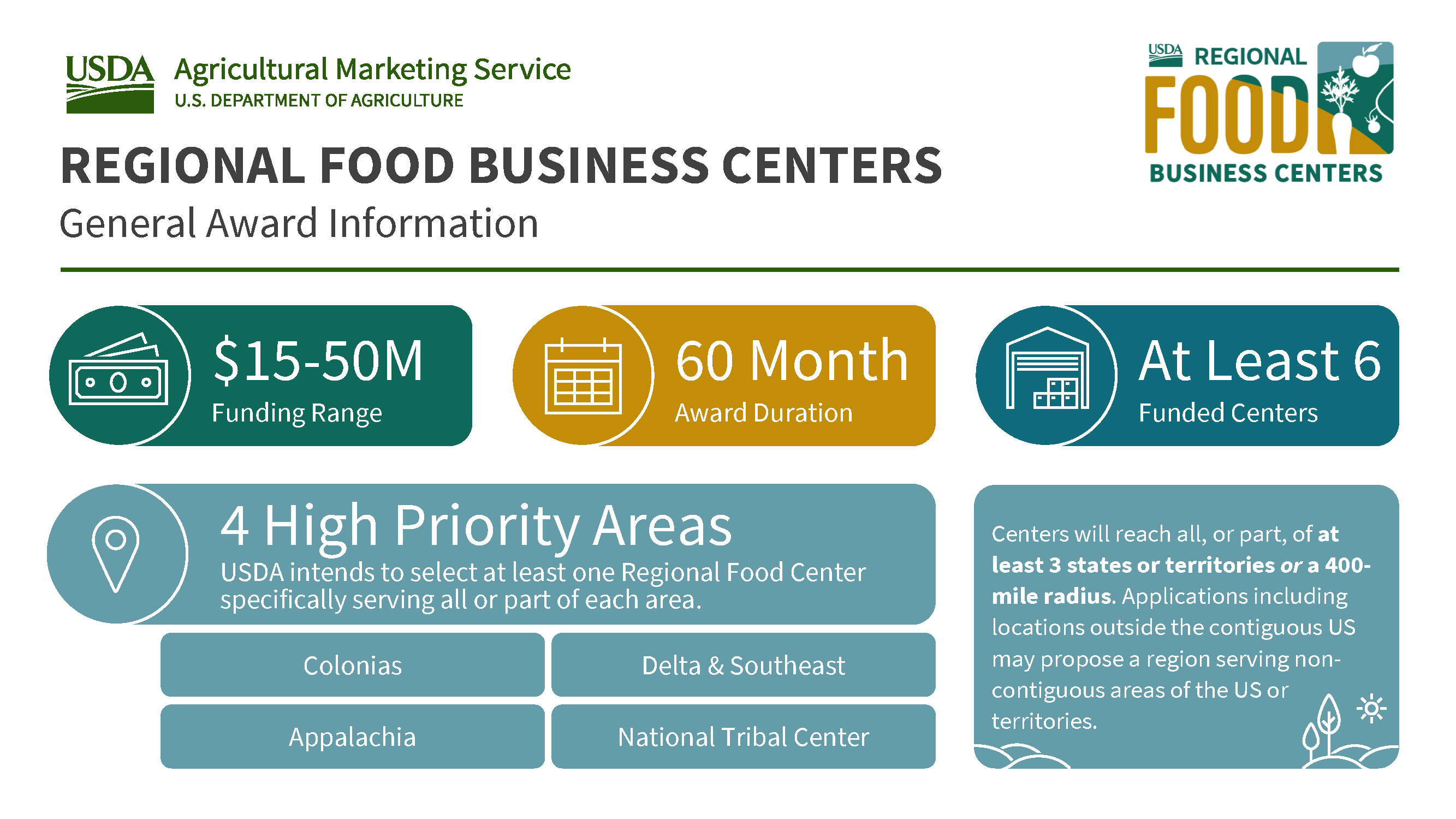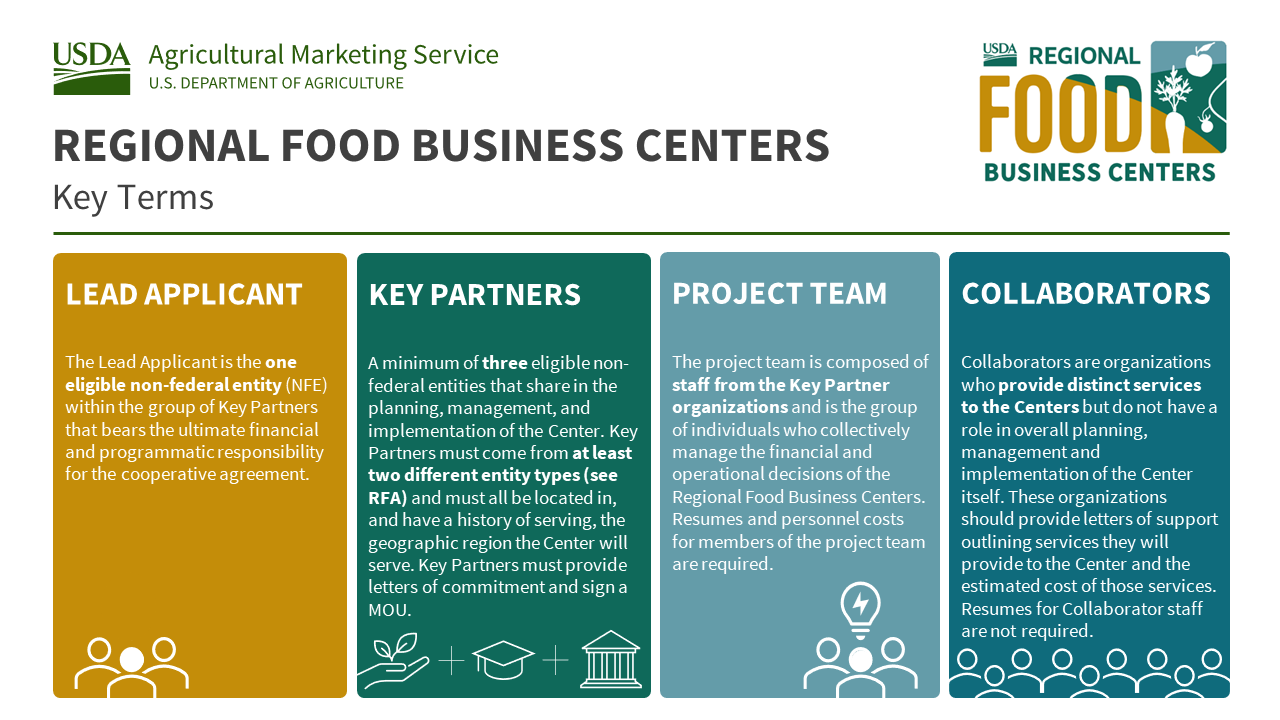 SOURCE https://www.ams.usda.gov/services/local-regional/rfbcp