Starfish Space Raises $7M in Funding
Starfish Space, a Kent, Wash.-based satellite servicing company, raised $7M in funding.
The round was co-led by NFX and MaC Venture Capital, with participation from PSL Ventures, Boost VC, Liquid2 Ventures, and Hypothesis.
Founded by former Blue Origin engineers and led by Austin Link, Starfish Space is developing the Otter space tug, an efficient and versatile satellite servicing vehicle.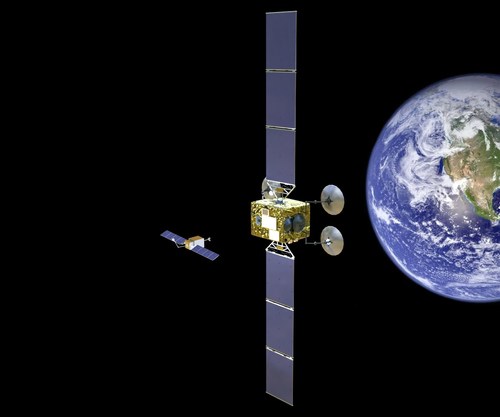 Image Caption: Starfish is developing the Otter, the first small and versatile space tug that will lower costs and increase availability for satellite servicing missions including life extension and active debris removal. Image Credit: Starfish Space
The Otter is a small satellite capable of capturing and moving objects in orbit. It is targeted at two primary missions: extending the life of large geostationary spacecraft and disposing of space debris in low-earth orbit. These missions will allow satellites to maximize their time spent providing value to people on Earth. The Otter is also positioned to become autonomous robotics infrastructure for a future off-world economy that will someday include manufacturing, assembling, upgrading, recycling, mining, and more.
The company's technologies, including its proprietary CEPHALOPOD software, are key logistics, autonomy, and robotics infrastructure for the developing off-world economy and orbital industries like manufacturing, assembly, tourism, and mining.
The funding raised this round will allow the company to expand the team and accelerate the development of technologies for Otter. Starfish Space has already opened up several positions in the Kent, WA area. With additional talent, the company will focus on increasing confidence in the operations around a client spacecraft, a critical step towards realizing the future off-world economy.
SOURCE: https://www.finsmes.com/2021/09/starfish-space-raises-7m-in-funding.html