Romanian Bunnyshell raises over €3.5M to help developers simplify their workflow
Romanian Bunnyshell, the DevOps automation platform targeting SMEs, has raised a new funding round of over €3.5M.
The round was led by Early Game Ventures (EGV) and ROCA X.
This news follows last year's funding of €1.1M which was used to scale internationally and build its partners' network.
So far, the company has received over €5M funding.
Bunnyshell is developing a service platform that developers can use to simulate environments for building software products faster and better. Their solution offers a cloud or repository base to build static websites as well as more complex infrastructures to digitize traditional markets, like e-commerce or education.
They are targeting CTOs and engineers leaders working in environments like Kubernetes, Helm, and Terraform to unleash bottlenecks in merging code and refactoring.
This investment will be used to scale the solution in the U.S. market. For this, they aim to grow their sales and marketing teams and keep developing their product. With this new funding, the Environment-as-a-Service (EaaS) tech startup also appoints Shani Shoham as CRO.
"In an ever-changing IT industry, we cannot remain stuck in complex processes and flows. I believe in simplification and automation so that the teams can focus on the business goals rather than redundant work. Especially when you wish to keep up with the technology, the technical teams need to be able to easily access the IT hero solutions required in their journey," Roxana Ciobanu shared with us in a previous interview.
Bunnyshell was co-founded in 2018 by Alin Dobra as CEO, and Roxana Ciobanu as CTO. Both Alin and Roxana have a background in computer science. Their offices are in Bucharest, Romania, and Palo Alto, California.
Bunnyshell offers production replicas for development, testing, staging, and production purposes. They deliver a developer-native experience for teams to work on apps without disruptions. To increase scalability, they also offer 24/7 support, monitoring, and self-healing servers, all with one-click deployment.Read more: Women in VC: The SEE leading ladies and their take on why diversity matters
In terms of business model, the company offers different plans – free to test for developers, business, and enterprise options. To support early-stage startups, they offer a 75% discount; while they also give the features for free to accredited students. Amongst their clients, there are Gomag, Kinderpedia, BestValue, and XpertBeauty.
With the global IT market projected to spend over €4T this year, Bunnyshell joins the tech ecosystem in support of developers to simplify their work with a user-friendly cloud management service. This way, they can focus on other, more creative, tasks.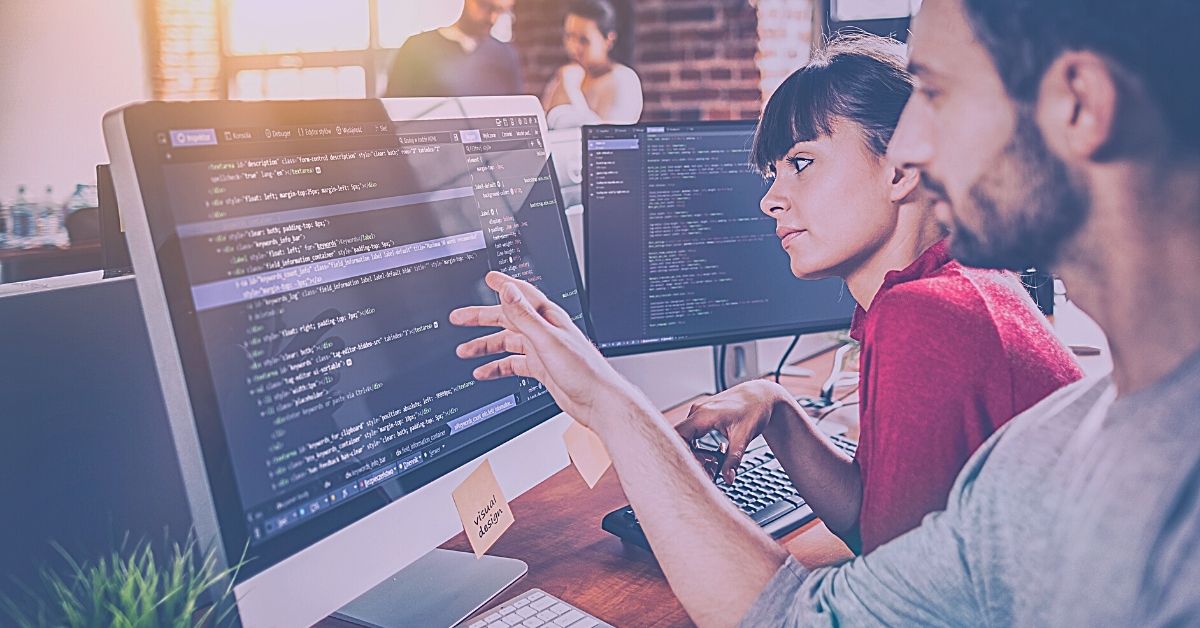 In the interview below with Bunnyshell's CTO, Roxana Ciobanu, you can discover more about the development of their solution, their priorities, and what is it like developing as a woman in tech.
The Recursive: What inspired the launch of your startup?
Roxana Ciobanu: Through my work as a Devops and my co-founder's experience as CTO at Innobyte, an outsourcing development company from Europe, we built dozens of cloud-native projects with a microservice approach. Every time, it was time-consuming to create environments that emulate complex production setups and keep them in sync.
We would repeat it again and again and again.
So, we ended up using a shared staging environment for all developers. That led to lots of defects discovered in pre-production, or even, in the worst case, in production. It decreases the speed of releases when delivering code to market is critical, led to fire-drills at the end of every sprint, we spent lots of time, and developers were not happy. We ended up building certain components of Bunnyshell to solve that problem and eventually decided to form Bunnyshell and do that full-time.
Can you explain how your solution works?
Development still happens on a laptop, configured by hand, and in most cases, the environment is different from production. We want to solve "it works on my machine" once and for all by providing production-like environments to developers.Read more: AI startup 2Parts gets €50K from Innovation Capital to help businesses get over manual data entry
Integrating Bunnyshell into the development process is easy: you connect to your repository and cloud provider and Bunnyshell automatically discovers your services, internal and external. From the developer's standpoint, it's seamless.
With every pull request, Bunnyshell automatically creates an environment. Everything is parameterized so they have pointers to that environment and can run manual or automated testing. We then automatically tear the environment down when needed. We also auto-update the environment whenever there's a change so the developer doesn't have to do anything.
What can you tell us about the development phases so far?
On the product side, we just finished integrating Bunnyshell with private Terraform Modules and Helm Charts to ensure that our product is integrated seamlessly into our customers' CI/CD and GitOps processes.
Security is a priority for us and we are already in the process of getting SOC2 certification.
We also plan on allowing users to granularly define role-based access for each member of their teams and also integrate their private Kubernetes clusters with Bunnyshell while remaining compliant with their security certifications. Environments as a Service is a new category and we want to lead this category.
How has it been developing in your field as a Woman in Tech?
My journey in this field has always been a fortunate one because of the people I got to work with. Most of my colleagues are also my friends and we genuinely care about each other. I think the element of surprise when I am introduced as the CTO of Bunnyshell is an advantage for sure and I feel that I get a lot of praise for being a minority in my field. I am happy to say that my career has always been blessed with great mentors, colleagues, partners, and customers.
What does a day as a Chief Technology Officer look like?
The role of a CTO changes together with the business growth. If at the beginning the CTO needs to be hands-on and be involved in all the engineering teams to establish a healthy baseline, the role evolves into a translator between business needs, product vision, and development.Read more: The rise of logtech and what problems it solves for retailers, with Postis CEO
A day typically starts with greeting the engineering team in the daily meetings, followed by overseeing feedback from our customers together with the product team, synchronizing with the sales team on new prospects, helping the customer success team in their mission to maximize the experience of our clients, work together with the marketing team on new white papers and webinars, and at the end of the day, synchronize with the CEO and growth CRO.
My job is to ensure that all the teams in Bunnyshell work together well, and understand each other.
What is your definition of success?
Success is measured by the people you get to work with. Growth and success are not measured only by ARR (Annual Recurring Revenue) but also by the overall enthusiasm of the team with whom you work every day in this journey.
How do you imagine the future of work?
The COVID-19 pandemic had a great influence on how we work forcing all IT companies to go remote. I believe that face-to-face interaction is still very important even in engineering teams, and I do hope that businesses will find a productive balance using hybrid work schedules.
SOURCE https://therecursive.com/romanian-bunnyshell-raises-over-e3-5m-to-help-developers-simplify-their-workflow/