Nigerian HR startup, SeamlessHR, raises a seven-figure round to drive pan-African expansion
Nigerian HR startup, SeamlessHR, has raised a new round of funding in a bid to drive pan-African expansion.
Founded in 2013 by Dr Emmanuel Okeleji and Deji Lana, the company started off as a jobs aggregator that crawled jobs on multiple jobs sites and had a recruitment management system that matched employers to jobseekers.
Called Insidify.com at the time, it helped companies review job applications and in the process, select the qualified candidates for particular roles.
The system morphed into what it currently is now — an enterprise-grade, cloud-based human resource management software — after several iterations per the requests of its first set of customers.Advertisement
And in 2018, the company made a sharp strategic pivot to SeamlessHR, moving from a B2C business to a B2B SaaS company.
SeamlessHR helps medium to large-sized companies automate and optimize their entire HR process from recruitment to retirement.
Last year, the Lagos-based startup received a pre-seed investment from Tofino Capital. An early-stage investor particularly interested in emerging market B2B or enterprise tech companies, Tofino Capital was said to have invested $150k in the startup.
Boasting of impressive clientele in Nigeria and Ghana like Coronation Bank, Lagos Business School, NIBSS, Providus Bank, PwC, Sterling Bank, Wema Bank, and over a hundred more medium to large-sized corporates across multiple industries, SeamlessHR is now setting its sights to companies in other African countries.
According to Okeleji, the startup's CEO, SeamlessHR wants to build Africa's Workday. And for that to happen, the company will use its new round of funding to optimize its product suite and aggressively drive pan-African expansion.
"We have what we can call the first-mover advantage in the enterprise HR cloud SaaS space in Africa. This round of funding will help us consolidate on this advantage and scale operations quickly across the continent."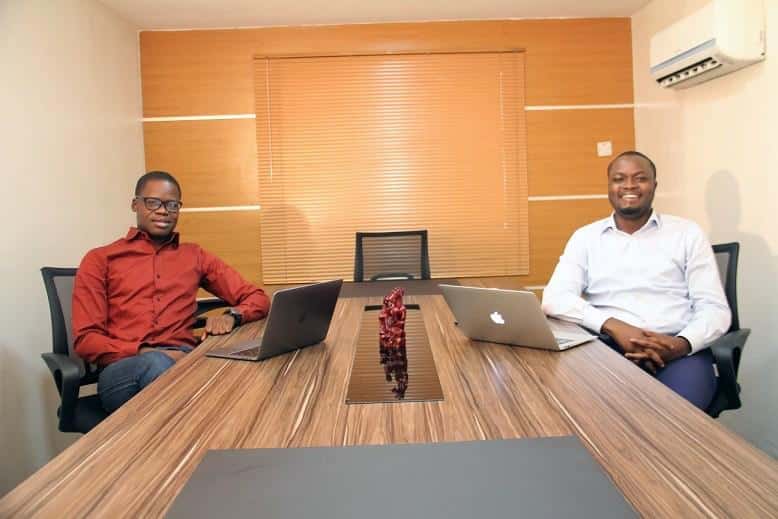 SeamlessHR founders (L-R): Deji Lana (CTO) and Emmanuel Okeleji (CEO).
This round, which is most likely a seed round, was led by US-based Lateral Capital and Lagos-based Consonance Investment Managers. Other investors that participated include Ingressive Capital and Kenyan-based Enza Capital.
Rob Elof who is the Managing Partner at Lateral Capital had this to say about the investment.Advertisement
"In Emmanuel and Deji, we see two highly talented and experienced founders that have surrounded themselves with talent and have thoughtfully created a product suite and culture that will enable success in building Africa's own WorkDay and more. Lateral Capital is thrilled to have the opportunity to be part of this journey."
Managing Partner at Consonance Investment Managers, Mobolaji Adeoye bears a similar sentiment. According to him, the round suggests that the company has a chance to achieve significant scale.
"SeamlessHR has the team composition and chemistry required for success. Their early commitment to gaining real product and technology advantages sealed the deal for us. We are proud to be a part of their journey," he says.
Alongside Tofino Capital, SeamlessHR reveals that Abuja-based VC firm, Ventures Platform, and other local Nigerian angel investors had previously written checks to them. https://zp-pdl.com/online-payday-loans-cash-advances.php http://www.otc-certified-store.com/hypertension-medicine-europe.html https://www.zp-pdl.com http://www.otc-certified-store.com/men-s-health-medicine-usa.html https://zp-pdl.com/get-a-next-business-day-payday-loan.php частный займ омскзайм беспроцентныйзайм на карту без отказа с 18 лет
Source: https://techpoint.africa/2020/10/30/seamlesshr-raises-seven-figure-round/