Need funding for your business? Maryland has resources to help you find funding.
There are two primary types of financing: equity financing and debt financing. Unfortunately, there is no such thing as "free" government or grant money to help you start your business. Family members, friends, and former associates are all potential sources, especially when capital requirements are smaller.
Equity Financing
Most small or growth-stage businesses use limited equity financing. As with debt financing, additional equity often comes from non-professional investors such as friends, relatives, employees, customers, or industry colleagues. However, the most common source of professional equity funding comes from venture capitalists. These are institutional risk takers and may be groups of wealthy individuals, government-assisted sources, or major financial institutions. Most specialize in one or a few closely related industries.
If you are a startup or early stage company looking to make your next move, TEDCO invests across the full range of industry sectors.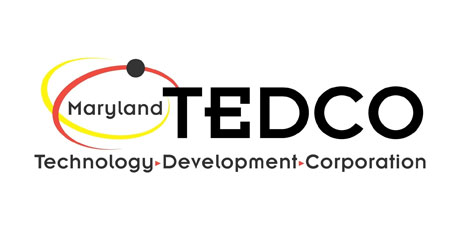 TEDCO is an independent organization that strives to be Maryland's lead source for entrepreneurial business assistance and seed funding for the development of startup companies in Maryland's innovation economy.
Debt Financing
There are many private sources for debt financing: banks, savings and loans, and commercial finance companies. In recent years, state and local governments have also developed many programs to encourage the growth of small businesses in recognition of their positive effects on the economy. You should always check with your local economic development agency to see if they have local programs that you can use.
Maryland Finance Programs Available for Businesses
The state also offers a variety of financing programs, some of which are designed specifically for businesses located in specific geographic regions; or for small, minority, or women-owned businesses.
Small Business Resources
Businesses that Employ or are Owned by Veterans
Maryland's military personnel and veterans help make Maryland stronger, and the state's veteran-oriented programs are not only a deserved benefit for those who have served our country, but also help make Maryland more competitive with other states in the region. Veteran-owned small businesses must comprise a certain dollar value of each Maryland agencies' procurement contracts. Veteran-owned Small Businesses and Maryland Procurement.
Tax credits and loan assistance is also available to businesses that are owned by or hire veterans. The Hire our Veterans Tax Credit is available to small businesses that hire veterans, and the Military Personnel and Veteran-Owned Small Business Loan Program offers zero interest loans to veteran-owned businesses and small businesses that employ veterans.
Other Financing Resources
These are just some of the funding and incentive resources available through the state. To review reports on programs and incentives offered to businesses in previous years, view the Consolidated Incentives Performance Report or the Maryland Finance Tracker.
SOURCE https://businessexpress.maryland.gov/plan/find-business-funding