Building financial know-how
Whatever our clients' backgrounds and ambitions, we offer education and advice that empowers them to build their preferred future. We're committed to providing extensive, personalized support to help people gain the knowledge they need to make confident financial decisions.
Better Money Habits® offers free, easy-to-understand tools and resources that are available to all, helping people make sense of their money and take action to improve their financial picture.
Millions of people access the knowledge every year, and thousands of our employees use the materials in-person with customers in every community we serve.
play Better Money Habits video
Better Money Habits®
Better Money Habits® is a free financial education platform for people from all walks of life to get practical, easy-to-understand knowledge about money. With hundreds of engaging videos, articles and resources, available in both English and Spanish, anyone can find precisely the right tools and information for their situation. With topics like budgeting, saving, retirement planning, owning a home and more, the platform helps them put their know-how to use, so that they can make smarter, more-confident financial decisions.
More than 6,000 of our employees also deliver in-person guidance and advice in communities around the country. These Better Money Habits Volunteer Champions learn about the people we serve, then help them learn about personal finances and how to achieve their individual goals.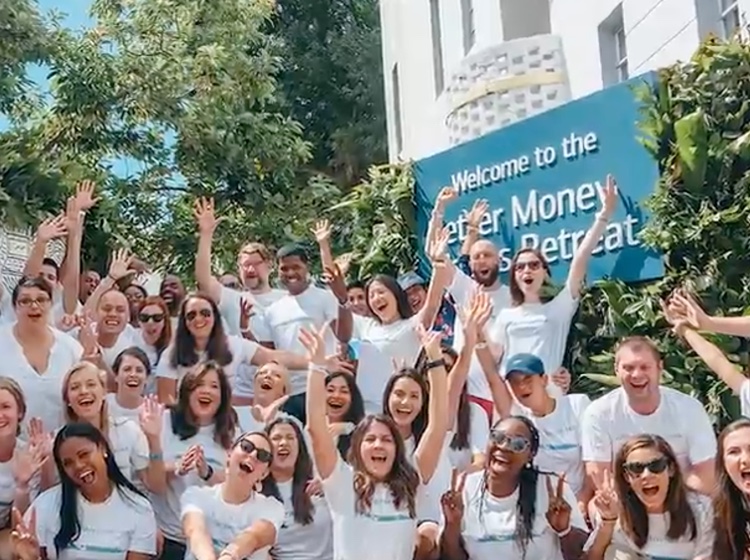 Better Money Habits Retreat
We partnered with BuzzFeed to host a unique financial wellness retreat, tailored to today's young adults. Hosted in Miami, the event brought together 50 young adults from across the U.S. to empower them to identify — and reach — their financial goals.
The Better Money Habits Retreat was created around the specific challenges facing this age group, who are balancing the demands of daily life, saving for the future and the pressures of appearing to "have it all" on social media. Attendees received expert guidance and the support of their peers, as well as a range of personal finance tools to help them identify goals and plan for the future.
See the whole story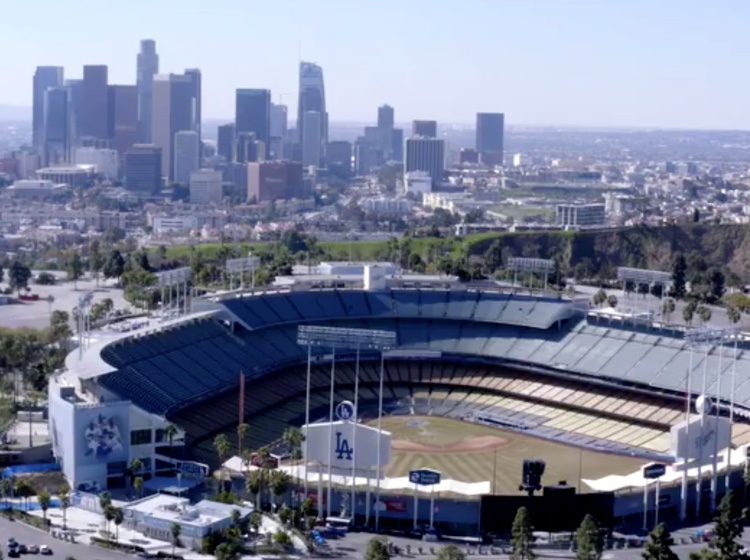 A home run for financial education
The Los Angeles Dodgers Foundation™ (LADF) shares our goal of empowering people in greater Los Angeles with financial knowledge that's relevant to their day-to-day lives and their futures. So we formed a partnership to hold several Better Money Habits® seminars each year for underserved communities, uniting the participants around their love for the home team.
Our Better Money Habits Volunteer Champions tailor the content to the group's needs and make the gatherings engaging with games and a high-energy attitude. Families learn about topics like banking basics, budgeting, saving for college and more in both English and Spanish. Afterwards, more than 90% of attendees say they have greater confidence about their financial future, and we consider that a home run.
Read more spotlight stories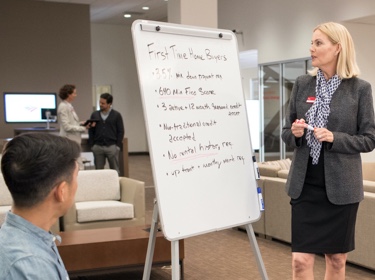 Financial health for strong futures
We learn about our clients' unique goals for the future, then we give them the tools to succeed.
Both with online resources and in-person service, we strive to meet individuals, families and small businesses where they are by providing relevant, helpful guidance. We focus on low- and moderate-income (LMI) communities, which are home to about one-third of our banking centers. We want to see more and more people in underserved areas improve their upward mobility.

Our teams know the local landscape in community banks around the country and they're trained on products and services that will best serve their neighborhoods.

Some examples of how we nurture knowledge and empower our clients:
Aspiring homeowners can learn from our loan officers about budgeting, saving for a down payment and how the mortgage process works.
Clients can get basic money skills and advice at Better Money Habits workshops held at local branches and other central community locations.
Carefully crafted products and services, like our Advantage SafeBalance Banking, help save time and money, which is particularly helpful for LMI communities.
Local entrepreneurs have access to capital and other business-building tools via Community Development Financial Institutions that we partner with nationwide.
Our site is fully translated into Spanish to reach a broader audience
The impact of Better Money HabitsOver the course of a yearExhibit Item 1 of 31 out of 4
people increased their savings by 20% or more.Exhibit Item 2 of 31 out of 3
people increased their checking balance by 20% or more. Exhibit Item 3 of 31 out of 7
people reduced their credit balance by 20% or more.
Represents Bank of America Consumer households for entire 12-months under study who used the Saving and Budgeting Tool during March 2017. Analysis based on average balances for the 6 months prior to March 2017 ("pre" period) and the 6 months after March 2017 ("post" period).